Roll over image to zoom in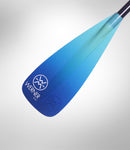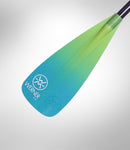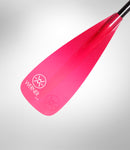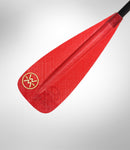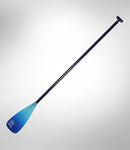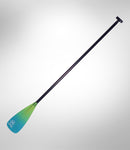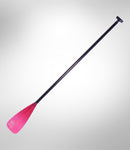 Description
Feel the balance of the Zen. Werner's Premium fibreglass process blends perfection in both craftsmanship and materials by providing a stiff, light and beautiful looking blade.
Features:
Our Versatile paddles have a 10 degree shaft to blade offset. Designed to keep the blade more vertical through the power phase, it benefits your forward paddling, but still gives the surfer a good compromise in the waves.

Premium Performance uses material choice and manufacturing skill to allow for a perfect combination of light swing weight and stiffness. Fibreglass blades and carbon blended shaft gives you a exceptional swing weight and value.
Our longer, rectangular, slender design is easier on the body with a more gentle catch. Higher cadence and less fatigue without sacrificing power. Small sized 85sq" blade suits those wanting to limit exertion and to those of smaller to mid-size stature.
Payment & Security
Your payment information is processed securely. We do not store credit card details nor have access to your credit card information.