Roll over image to zoom in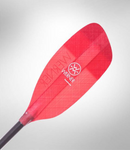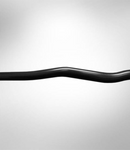 Description
Watch most all creek boat videos today or footage where the paddler is being swallowed by massive holes amidst canyon walls. Now, what paddle do they have? Trusted on the hardest runs in the world and those firing up the hardest line on their local run are the Werner river running paddles. The Powerhouse and its smaller counterpart the Sherpa offer Bomber reliability, tested and proven where it counts.

Features:
Premium Performance uses material choice and manufacturing skill to allow for a perfect combination of light swing weight and stiffness. Fibreglass blade construction gives you a compromise between swing weight and value.
Dihedral allows for smooth and stable forward paddling, a core philosophy for Werner.
Custom shaped, low profile, reinforcement spine allows for enhanced blade manoeuvrability when linking several strokes and provides blade stiffness and overall strength.
Full sized blades are and ideal fit for larger, well-conditioned paddlers.
Optimised flex and strength. Designed for your body to feel strain free without giving up Bomber reliability.
Custom orders available for small diameter shafts and custom feather/length, please call for more info.
Payment & Security
Your payment information is processed securely. We do not store credit card details nor have access to your credit card information.