Roll over image to zoom in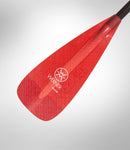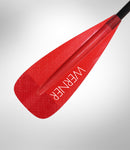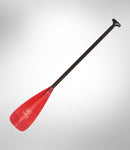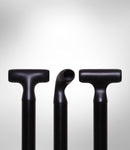 Description
Listen, the river is calling. For so many canoeists the call of the river trip is an energy that burns deep inside with gear just packed away from the latest, but already planning the next. Our Churchill canoe touring paddle is built with our Premium fibreglass blades, known the world over by paddlers for their amazing combination of stiffness, light swing weight and abrasion and impact resistance. You can now stop cringing as you stare through that gorgeous, crystal clear water and see rocks going by. Both the river paddler and open water cruiser will appreciate the stable, gentle strokes of our blade shape, the light feel in your hands and the exquisite quality 50 plus years of experience brings.
Features:
Our longer, rectangular, slender design is easier on the body with a more gentle catch. Moving a loaded boat has never felt so good. This allows the paddler to maintain a higher cadence.
Our longer, rectangular, slender design allows for a higher cadence. Maintain an easy touring pace all day long or ramp it up for your fitness paddles.
Dihedral, the ridge down the middle of the power face, allows for smooth and stable forward paddling. A core philosophy for Werner.
10 degree shaft to blade offset. Designed to keep the blade more vertical through the power phase, it benefits your forward paddling, but still allows for smooth turning and control strokes. .
Premium performance brings together beautiful translucent fibreglass blades with a carbon blend shaft. The blades are highly impact and abrasion resistant. The combination of these materials gets you performance at a value price.
Countless hours of testing developed an optimised flex and strength. With our attention to detail in our carbon blend shaft and fibreglass blade construction you'll feel comfort all day, all year, without sacrificing power or confidence.
Our palm grip is comfortable and allows the fingers to be relaxed as opposed to splayed. Made from a high impact resistant ABS plastic, it will be protected from the rigours of the outdoors.
Payment & Security
Your payment information is processed securely. We do not store credit card details nor have access to your credit card information.