Roll over image to zoom in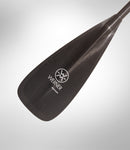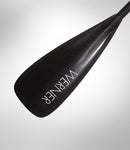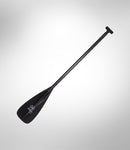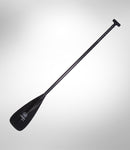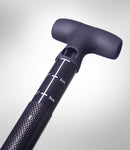 Description
Werner brings confidence to the canoe paddler with the Algonquin. No longer let concerns of the reliability of light weight carbon keep you from the feel and performance you love in a paddle. Decades of working with carbon have given us the expertise to be able to go light, under 17 ounces including the Leverlock system, and still be strong. Beyond the physical light weight, the Algonquin will paddle light with the buoyancy of our Ultimate designed blades. Each stroke pops from the water at the exit, quietly and effortlessly. No detail in workmanship is missed when this work of art is handcrafted in our facility in Monroe, WA USA.
Features:
Our longer, rectangular, slender design is easier on the body with a more gentle catch. Moving a loaded boat has never felt so good. This allows the paddler to maintain a higher cadence.
Our longer, rectangular, slender design allows for a higher cadence. Maintain a easy touring pace all day long or ramp it up for your fitness paddles.
The volume of a buoyant deigned carbon blade creates an exceedingly light feel. This POPS the blade from the water for effortless forward strokes and confident bracing. A smooth back face is quiet and helps to make linking turning strokes easy.
Dihedral, the ridge down the middle of the power face, allows for smooth and stable forward paddling. A core philosophy for Werner.
10 degree shaft to blade offset. Designed to keep the blade more vertical through the power phase, it benefits your forward paddling, but still allows for smooth turning and control strokes. .
With decades of experience in blade lamination, the edge guard of our Ultimate performance canoe blades is designed to be super thin, creating a knife like feel in and out of the water. Impact and abrasion resistant for canoe touring.
Countless hours of testing developed an optimised flex and strength. With our attention to detail and full carbon construction you feel comfort all day, all year, without sacrificing power or confidence.
Our palm grip is comfortable and allows the fingers to be relaxed as opposed to splayed. Made from carbon it will help keep the overall weight of this paddle down.
Available in LeverLock 8" adjustable. 50 - 58". Designed with an ABS palm grip for maximum control and greater durability.
Payment & Security
Your payment information is processed securely. We do not store credit card details nor have access to your credit card information.